Perforated Classic Mini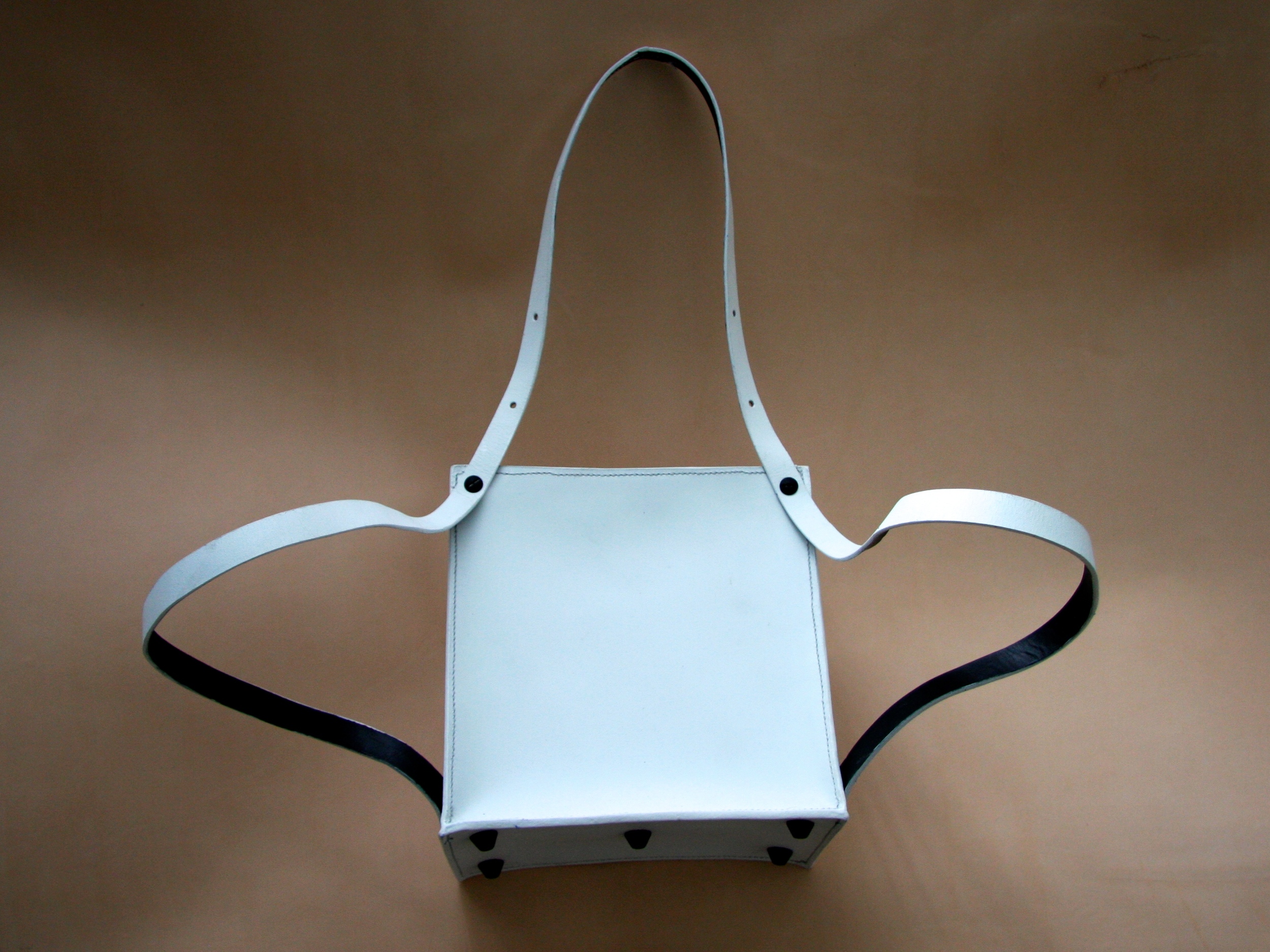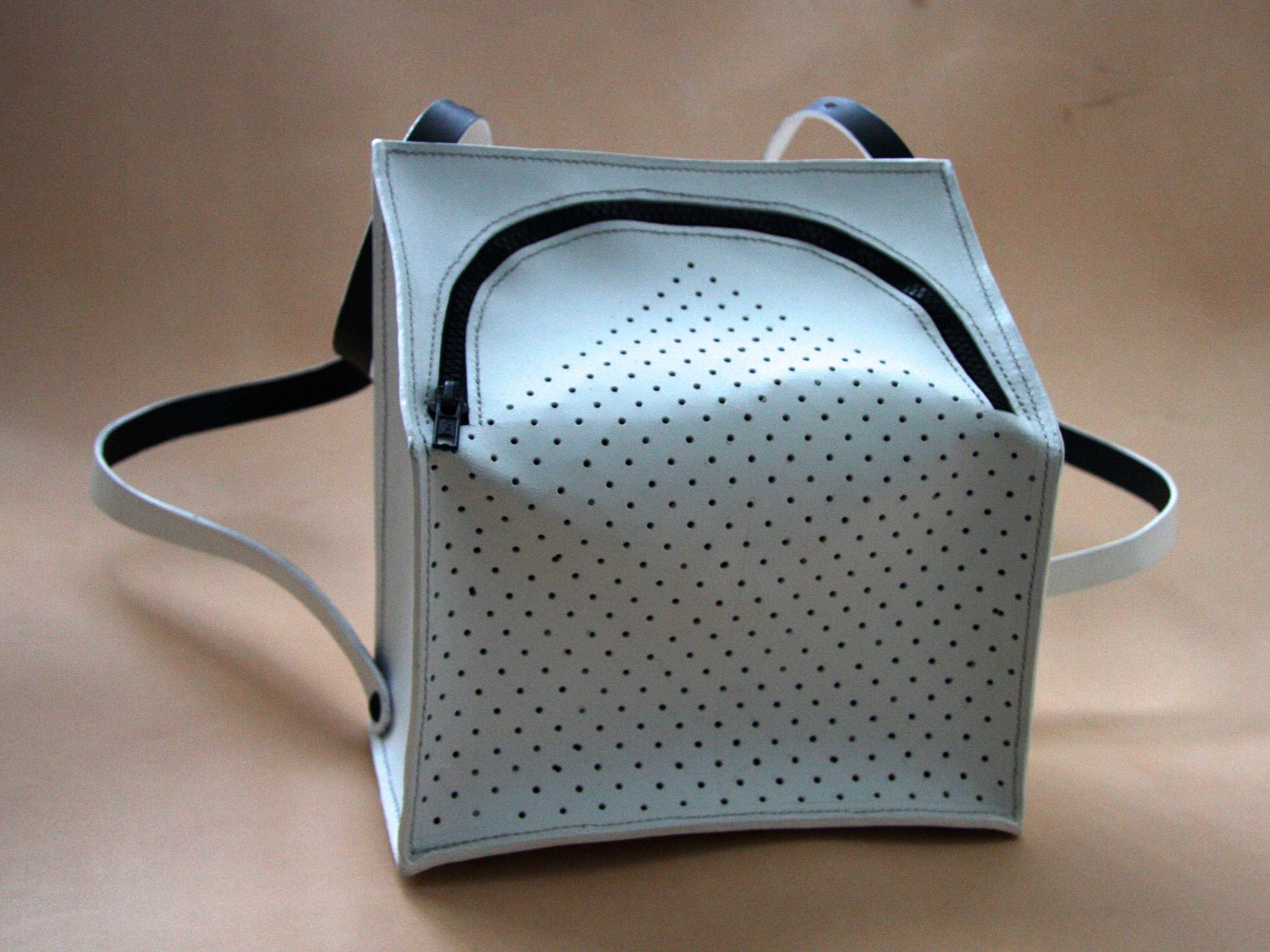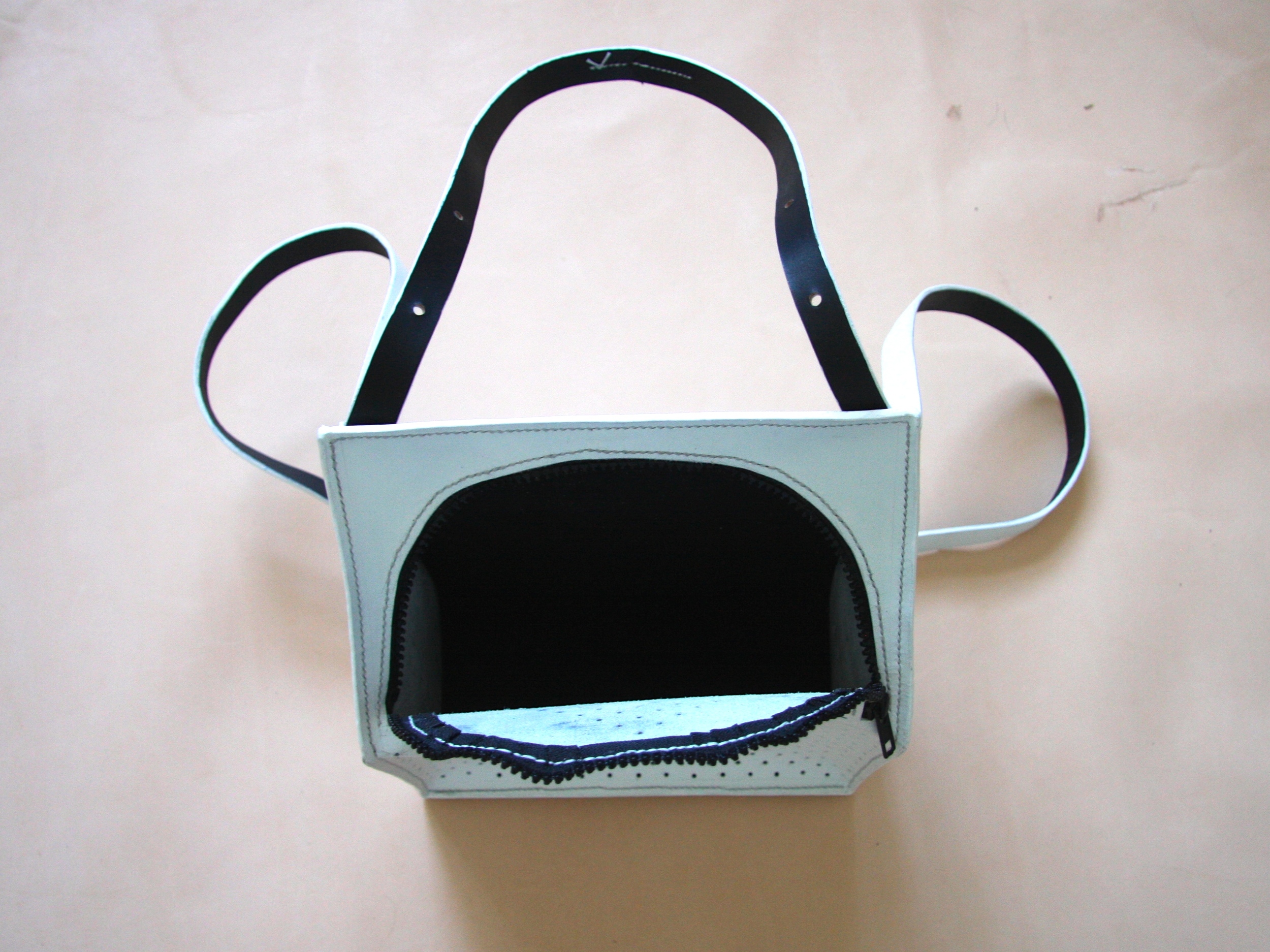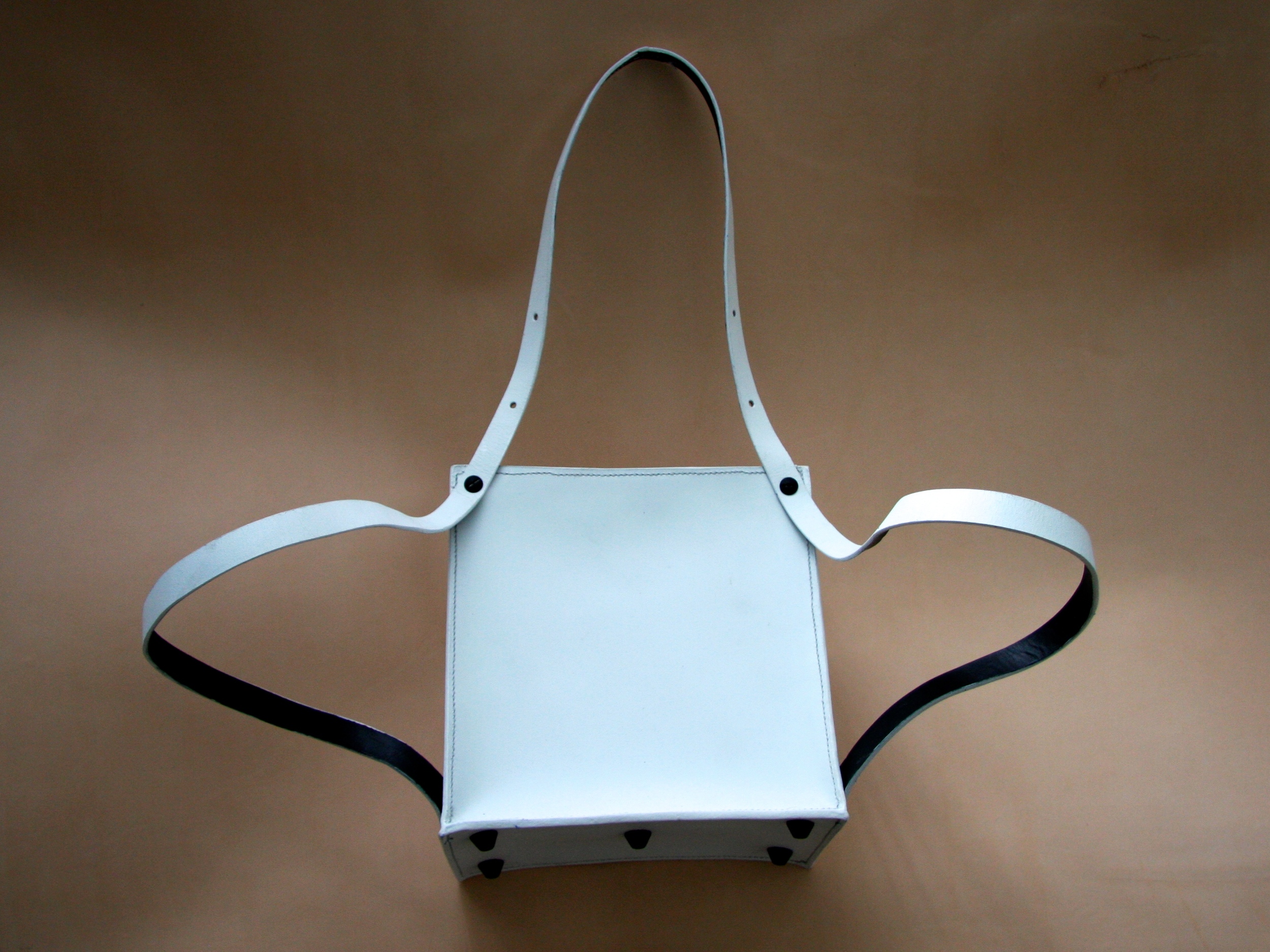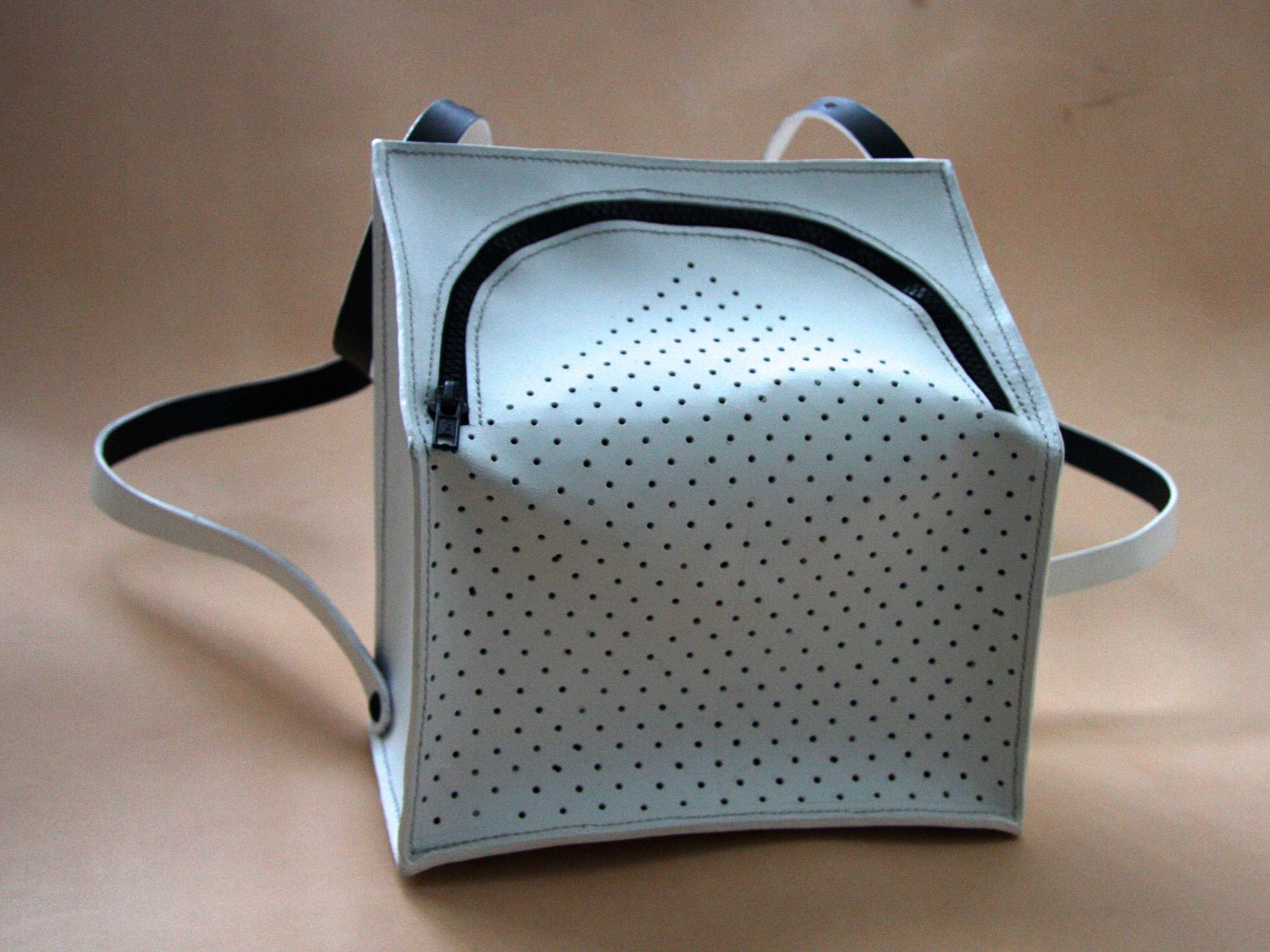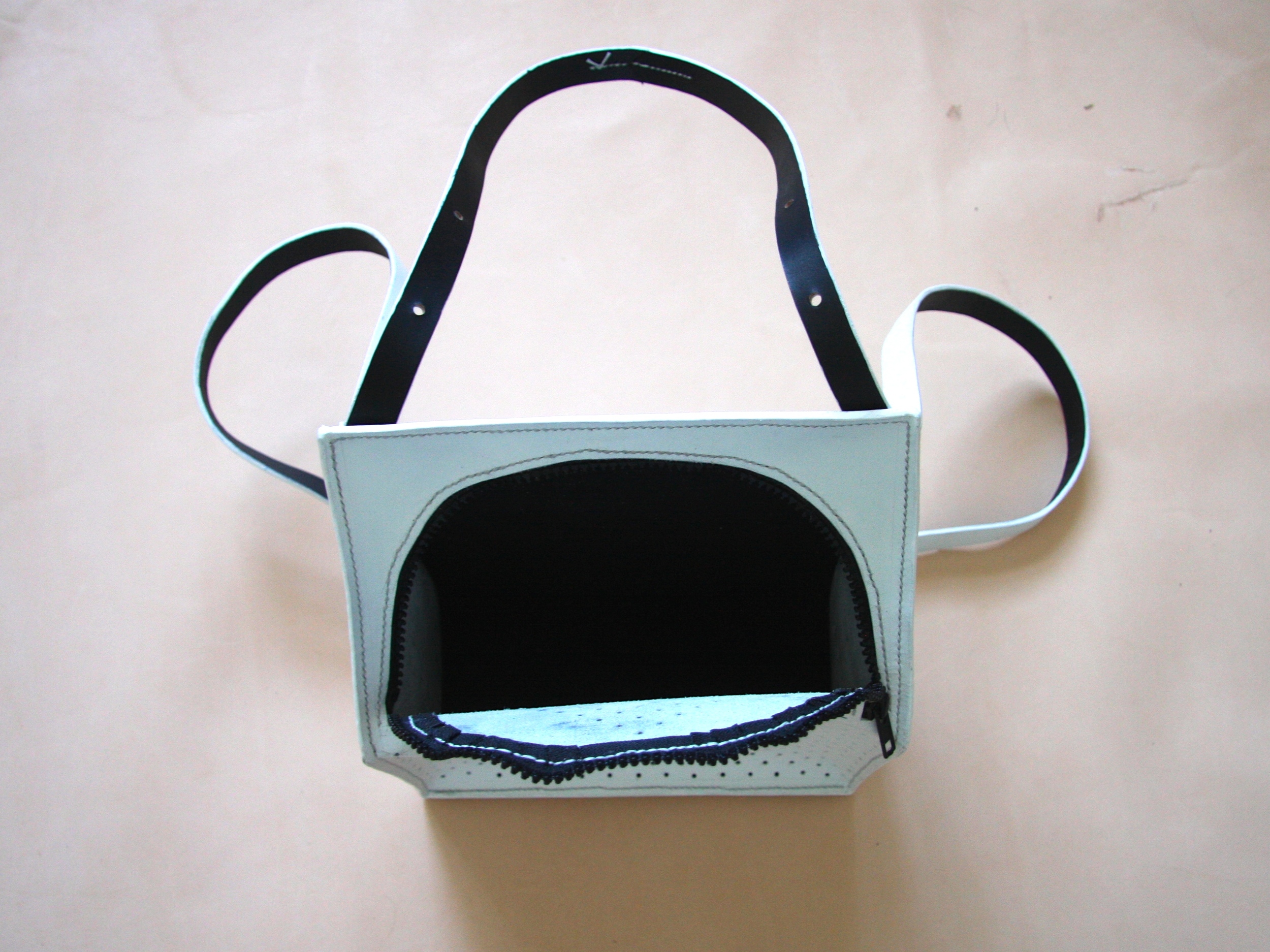 Perforated Classic Mini
The Perforated Classic Mini is a tiny twist on a bag I have made for many clients. It small size keeps it convenient for an every day bag and its ability to go from backpack to shoulder bag makes it great for errands and when you want to dance and take your bag with you.
A miniature variation of my classic convertible bag, Comes in 3 materials.
This bag is fully hand made with the perforations hand punched after the pattern pieces are cut. The bag is made to be worn as a backpack or as a hand bag. The base is 8.5in x 4.5 in and the back is 8.5 in square. The shown White with black version has a white body, with black zipper and matte black hardware, the handle is dual toned black on one side white on the other, and has 3 sizes. Comes in 4 materials shown below.