Mike Guitar Strap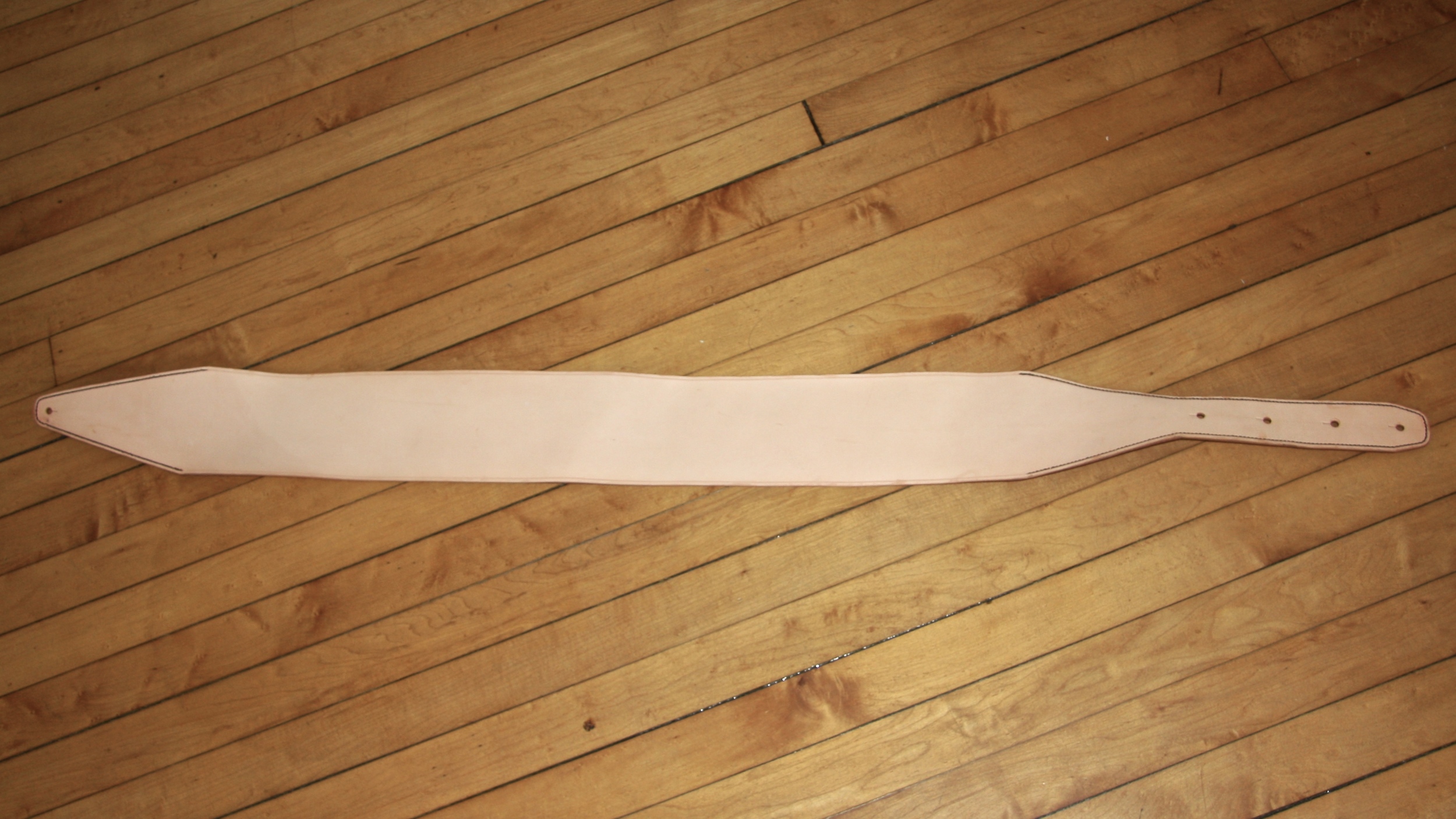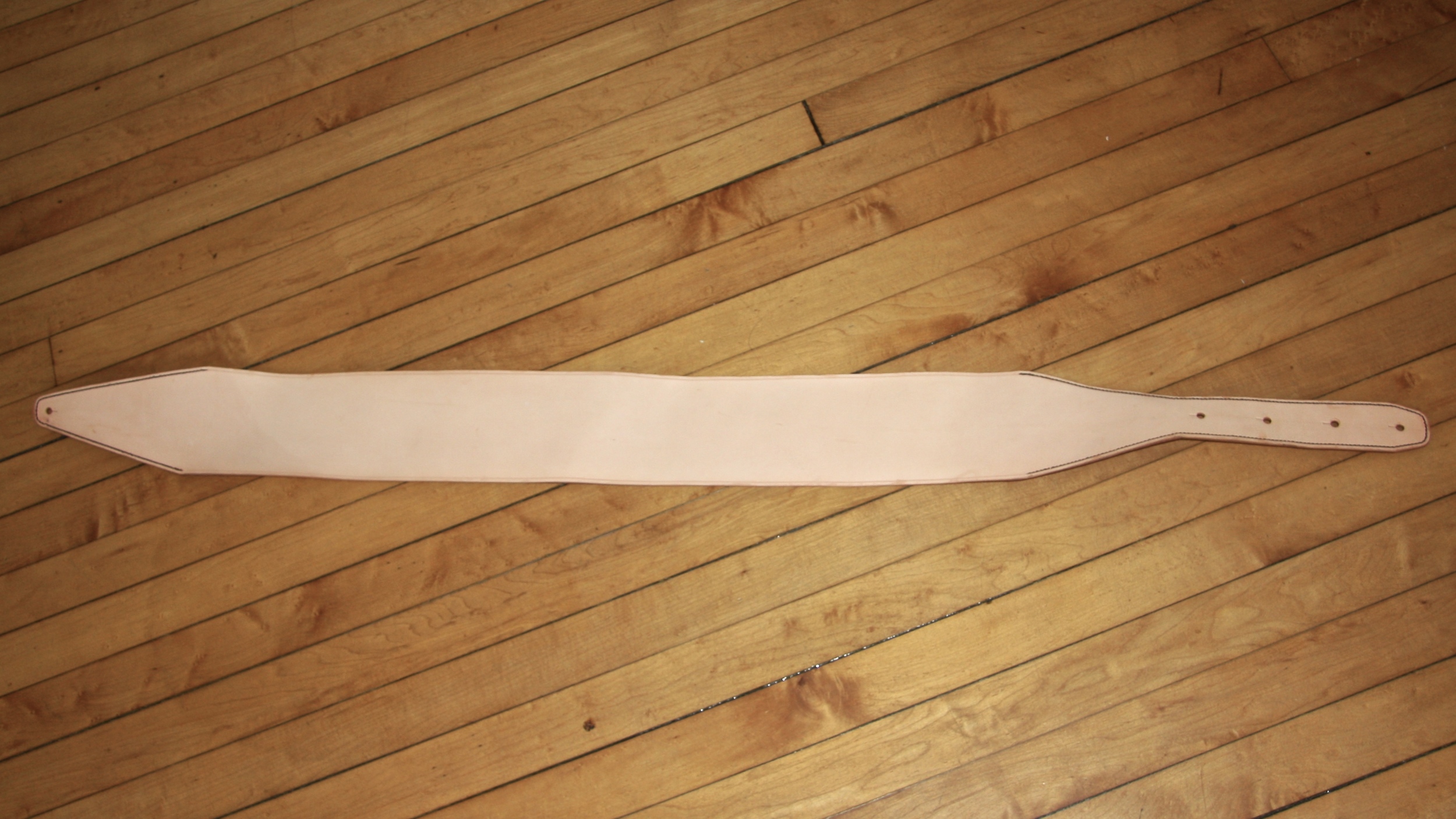 Mike Guitar Strap
Crafted for my dad, this strap is 1 cut of leather extra wide. Great for heavier guitars, and long jam sessions.
This simple guitar strap is crafted from a single piece of veg tanned leather bonded to an identical piece, stitched at the ends and burnished to a shine. This allows the strap to mold to the body for additional comfort with minimal additional stretch and a slowing of leather aging. The original has a 4" width that tapers to a 1 3/4" near the holes. A cut grove is inset 1/8" around the perimeter of the strap
The strap also comes in an unbounded style that leaves the middle a single layer with the ends where the guitar buttons attach a double layer for added durability
The holes are a standard 1/4" which should fit most electric guitars Taylor's and some other acoustics may have larger buttons I can accommodate any size please make a note when ordering.
Originally crafted as a gift for my father I inscribed a note with a sharpie on the inside of the strap to personalize the gift.